Ask an undergraduate question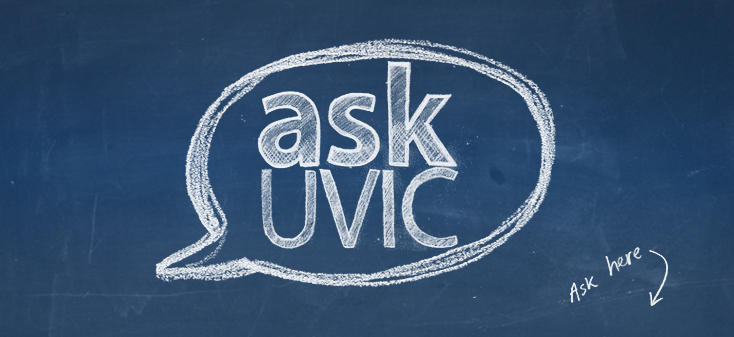 Using Ask UVic
Ask a plain language question like: How do I apply for admission?
---
Best response
Annual Calendar
Please see the Academic Year Important Dates, Undergraduate registration dates & deadlines and "Add and Drop Dates for Standard Summer Session Courses" for important registration dates and deadlines.
UVic's academic year is divided into two sessions, Winter Session and Summer Session.
Winter Session
Winter Session runs from September - April and has two 14 week long terms
First Term runs from September - December
Second Term runs from January - April
each term has a Reading Break
Exams are after the end of classes in December and April.
Summer Session
Summer Session runs from May - August
Summer session is made up of seven terms ranging in length from four - 14 weeks
Term 1 courses that run from May - August have a Reading Break and an Exam period
Statutory Holidays and University Closure
Statutory Holidays are observed and there are no classes held on those days. The university is also closed from December 25 - January 1 each year.
---
---
Related Questions