Ask an undergraduate question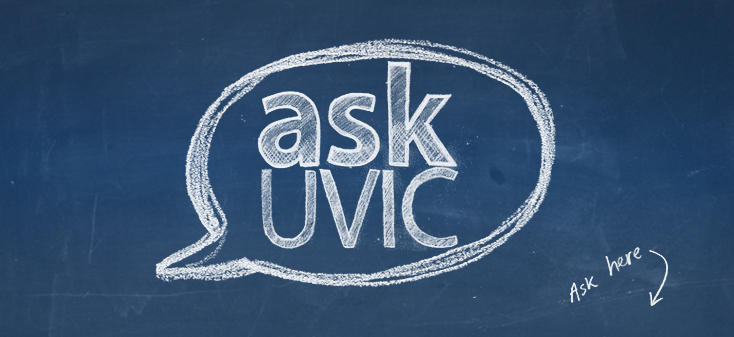 Using Ask UVic
Ask a plain language question like: How do I apply for admission?
---
Best response
Admissions Processing Time
If you have applied for admission as an Undergraduate student you will be anxious to hear if you have been accepted to UVic. It is difficult to predict how long it may take to make a decision but, rest assured, we will let you know as soon as possible. You can check the status of your application through My UVic application.
Please review this checklist to ensure you have followed all of the steps and ordered all of the relevant documents.
In order to admit you, we must have received:
A complete application
Your application fee
All of your academic transcripts
Any other related information you may be required to submit, such as proof of your English language proficiency.
Once your documents have been received, your application will be evaluated by an Admissions Officer. Your will recieve an email from your Admissions Officer with either an offer of admission, to request for more information or to let you know that a decision will follow.
For Winter Session (September to April), the official academic admissions average is normally set in May each year. This means that at certain times of the year, your file may have to be placed on hold until we know the official academic admissions average.
Admissions decisions for applicants from BC and Yukon high school are typically made in May. We receive your high school information directly from the Ministry of Education in early May.
A number of programs require additional information (such as an audition, Personal Information Profile, portfolio, questionnaire). If you have applied to one of these programs, the admissions decision will take longer as approval is given by the academic department before you can be offered admission by UVic.
---
---
Related Questions