Ask an undergraduate question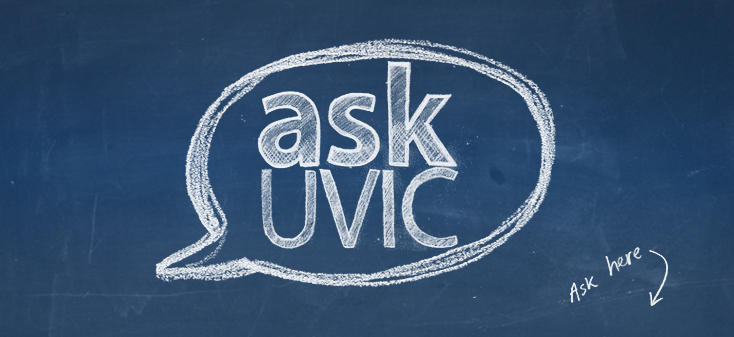 Using Ask UVic
Ask a plain language question like: How do I apply for admission?
---
Best response
Loans Interest - Confirmation of Enrolment
For most provinces students may apply for interest-free status online. For example, students with BC student loans apply online for interest-free status via StudentAidBC.
For any other province or territory, please contact Student Awards and Financial Aid for more information.
Special Note for Students going on International Exchange
If you are not receiving a government student loan while you are on an international exchange, but have had loans in the past, you will need to complete an interest-free status request online and your interest-free status dates will need to match your exchange dates. Please visit our office before you leave on your exchange.
Contacting the Office of the Registrar
Front Counter

Monday: 8:30 a.m. - 4:00 p.m.
Tuesday: 8:30 a.m. - 4:00 p.m
Wednesday: 9:30 a.m. - 4:00 p.m.
Thursday: 8:30 a.m. - 4:00 p.m.
Friday: 8:30 a.m. - 4:00 p.m.

Ground floor, University Centre (A-wing)

Mailing address

Office of the Registrar
University of Victoria
PO Box 3025 STN CSC
Victoria BC V8W 3P2
Canada

General inquiries

Phone: 250-721-8121
Fax: 250-721-6225

Courier or in-person address

Office of the Registrar
University Centre
3800 Finnerty Road (Ring Road)
Victoria BC V8P 5C2
Canada
The units that make up the Office of the Registrar focus on providing outstanding service and support, maintaining the highest levels of accuracy while providing complete and prompt response and service. More about the units that make up UVic's Office of the Registrar.
Full-Time Status for Loan and Interest-free Eligibility
For Student Aid BC loan and interest-free purposes, a full-time undergraduate student is registered in a minimum 60% course load (4.5 registered units per term - duplicate, audited, mutually exclusive and waitlisted courses don't count toward credit). For any other province or territory, please check with Student Awards and Financial Aid.
Please note that students with a permanent disability who have applied for recognition of their status through their provincial/territorial government student assistance office may be registered in a 40% course load and still be considered full-time.
A full-time graduate student is defined in a different way, usually 3.0 units per term (1.5 units for a student with a designated permanent disability through their lender). Please check with Graduate Admissions and Records.
Loans Interest Payment - Interest Free Status
While you are registered as a full-time student in a program that is eligible for student loan funding, you can have your student loan interest paid for you by the government. You will either need to apply online for a new full-time government student loan (loan must be approved and funding must be issued) or apply online for interest-free status (depending on which province or territory your loans are through). Please note, students with old bank loans (prior to the year 2000) will need to complete a paper Schedule 2 form.
Students must initiate the interest-free status request during their current study period. The government lenders will not accept requests past the study period end date.
---
---
Related Questions