Ask an undergraduate question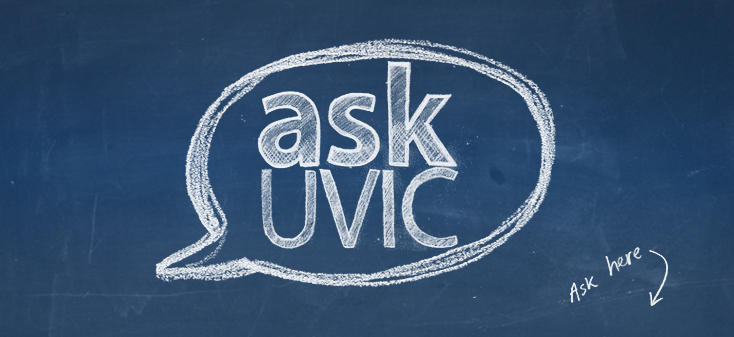 Using Ask UVic
Ask a plain language question like: How do I apply for admission?
---
Best response
Loan Application - U.S. Citizens
UVic is recognized as a fundable institution for U.S. Government Student Assistance. The US Federal Title IV code also called an OPE ID is G08370. For further information, please visit the U.S. Department of Education, Federal Student Aid website.
Step One - Complete Stafford Entrance Counseling Mapping Your Future, US federal regulations require all first-time Stafford Loan borrowers to complete Stafford Entrance Counselling before receiving the first disbursement of their student loan
Step Two - Complete the Free Application for Federal Student Aid (FAFSA) available on the Federal Student Aid website above. When this application has been processed an eight page Student Aid Report (SAR) will be produced. This SAR should be sent to our office.
Please note that you should not give your email address on your FAFSA application since a four page SAR will be sent to you electronically which does not give our office enough information to complete your forms
Step Three - Choose a U.S. Student Loan guarantor. We recommend the Northwest Education Loan Association (NELA). NELA provides service to all American students. The Customer Service team can be reached at 1-800-979-4441 (toll free), 1-206-461-5470 (direct) or by email at loaninfo@nela.net. You may also check the NELA website. We suggest you contact NELA to discuss the options for processing your loans. NELA can provide a list of recommended banks.
Step Four - For on-line submission of your Master Promissory Note and request for your School Certification Form you are advised to use OPENNET. This service will provide much faster delivery of your loan funding.
If you are unable to use OPENNET then please request a Federal Stafford Loan Master Promissory Note and a Federal Stafford Loan School Certification Form from NELA (see contact information above). Once you receive your Student Aid Report (SAR), Federal Stafford Loan Promissory Note, and Federal Stafford Loan School Certification Form, please send all three forms to our office.
Our office address is:
Attention: Michele Favarger
Student Awards & Financial Aid
University of Victoria
PO Box 3025 STN CSC
VICTORIA BC V8W 3P2
CANADA
Once we have received your forms, confirmed registration and completed the School Certification Form, we will forward all forms to your guarantor.
Whether you use OPENNET or submit paper copies of your forms, the guarantor will generate your award cheques and mail them to our office. We release the cheques to you once classes have started for the funded period. Please note that if you are a first year, first-time borrower, funding will only be available 30 days after the start of classes.
If you have further questions about the application procedure, please contact our office at 250-721-8423 or finaid@uvic.ca.
---
---
Related Questions